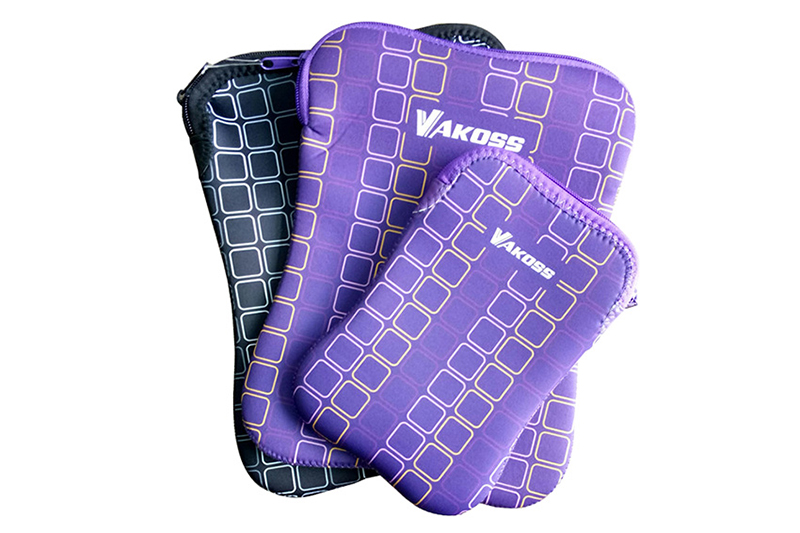 There are many applications of SBR diving materials in our daily life. Let's take a look at the main applications of SBR diving materials, and hope to help you. When choosing SBR diving materials, pay attention to the following eight points.
One. First determine the neoprene material you need, please select the appropriate material according to the product you want to make. If you don't know how to choose, please tell us your application, our professional staff will recommend suitable materials to you. Or send us your samples and we will help you identify them.
Two. Please tell you the total thickness of the lamination sheet you need, which can be measured with a vernier caliper (preferably with a professional thickness gauge). Since neoprene is a soft material, the pressure should not be too high during measurement. It is better that the vernier caliper can move freely.
Three. Please tell me what fabric to fit, such as lycra, nylon, mercerized cloth, etc. If you can't judge what the fabric is, please send us the sample.
Four. Please tell us the color of the fabric you need to fit, please see if the color is our regular color, if so, please tell us the color number. If not, please send the sample, or tell us the color number, we can provide weaving and dyeing. However, if the dosage is less than 100KG, an additional dye vat fee will be charged.
Five. Whether you need solvent-resistant lamination during lamination depends on where your product is used. If it is a product that goes to sea, such as diving suits, diving gloves, etc., it will need solvent-resistant lamination. Ordinary gifts, protective gear and other ordinary fit can be. If you are not sure, please let us know the usage and we will help you decide.
Six. How to choose the size, we can choose the size of 51 × 130, 51 × 83, and 42 × 130 and other specifications. It totally depends on your requirements for cutting and typesetting. Generally speaking, 51×130 typesetting saves materials. For the material of the container, the 51×83 specification should be selected, which is more suitable for container loading.
Seven. Delivery time: Usually the delivery time is 4-7 days, if special dyeing is required, the delivery time is 15 days.
Eight. Packing method: usually in rolls, please spread out and square the goods immediately after receiving them, otherwise the inner core will have creases due to curling.
Nine. Thickness and length error: The thickness error is generally about plus or minus 10%. If the thickness is 3mm, the actual thickness is between 2.7-3.3mm. The minimum error is about plus or minus 0.2mm. The maximum error is plus or minus 0.5mm. The length error is about plus or minus 5%, which is usually longer and wider.
---
Post time: May-11-2022