We often say that the insulation bag or insulation bag Is the outdoor picnic or daily life can be used Used to hold a variety of food and keep the food temperature and freshness of the bag. Belong to a kind of outdoor luggage.
With the improvement of living standards, many businesses and enterprises in order to better promote their own brands choose to bulk custom insulation bags, printing their own brand advertising on top of the bag, so that their customers feel the special gift of enterprise, or business products comfortable temperature
to achieve better brand promotion and enhance their brand influence.
So, how to customize the insulation bag, and custom considerations, do you understand?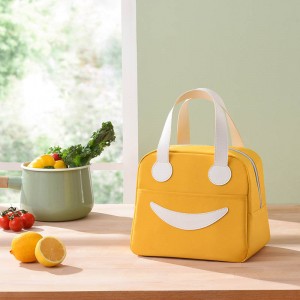 The size of the insulation bag
Due to the special nature of customization, the size of insulation bags, usually in accordance with customer demand, to customize the size of the bag.
Want to quickly choose the right size, you can also follow these two methods.
1, according to customer requirements, to provide several different sizes of sample bags to choose a trial run.
2、Customer to provide the contents, according to the contents contained, tailor-made insulation bag style and size.
Insulation bags have what material
On the market (especially enterprises as promotional gifts)
The more common insulation bag material
Most of the non-woven fabric + pearl cotton aluminum film.
Followed by Oxford cloth, polyester, DuPont paper, kraft paper and other materials.
Insulation bag printing process and optional accessories
Custom insulation bags, printing simple content, generally screen printing, screen printing cost is low, while widely used, in the domestic development is relatively good, the technology is more mature.
If it is more color, complex pattern content, you need to use the laminating process, the market is mostly non-woven insulation bags, are made using the laminating process.
In summary, the insulation bag printing process, or according to the actual needs of customers, the specific content, design documents to determine.
---
Post time: Nov-16-2022